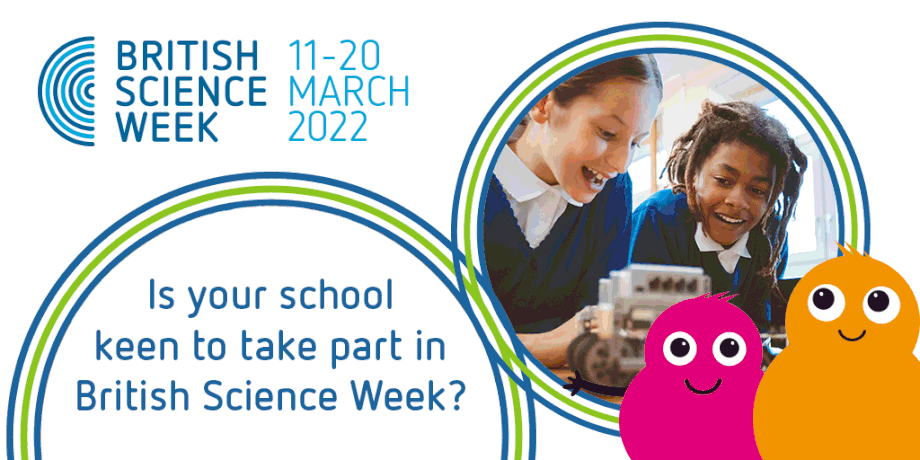 British Science Week are giving out grants of up to £300 (Kick Start Grant) to get your school to engage with science at a special event you put on during British Science Week 11-20 March 2022.
We're here to help Bradford/Halifax primary schools book in some exciting coding or science of games related sessions with our BAFTA award winning team.
What you need to apply:
Have a school with 30% or more of the students eligible for pupil premium or from Black, Asian or Minority ethnic (BAME) backgrounds
Permission from your Head/Manager
Know the date you'd like to run the event (Between 11-20 March 2022)
Email us info@impactgamers.net to let us know what date to reserve for you.
Chose what you want to do from the options below (or use another provider).
Have your school's bank account name, account number and sort code.
Take 5 minutes to fill in the online form
Complete the process by 5pm Monday 8th November 2021!
Here's how you do it:
Chose your activity from ours below (or another provider)
Fill in the form at https://www.tfaforms.com/4831643
Relax and await to hear if you are successful in the coming month
Here's an older video from 2020 on how to fill out the form
Options
All these options you choose will need to fit between 9-3pm on your chosen date. All these sessions can be used as starter sessions for courses of coding, contact us for bespoke pricing. info@impactgamers.net
---
Brief History of Video Games Show – In Person or Online Live
event description
A 45-60 minute long live interactive show for KS2 students, can be multiple classes at once.
Looking back from 1958 to the first video game to today. Looking at the science that allowed games to become as realistic as they are today.
objectives
Covering topics from the science of old TVs, binary numbers, memory storage, science of light, 3D depth perception and the eye.
All children attending will engage in the activity as it is part of their school day
(Requirements: Hall space, or Zoom account for online version)
Cost options –
Hiring Impact Gamers for 1 show for up to 2 classes or livestream for many classes £250
Hiring Impact Gamers for 1 larger show for up to 6 classes in person £300
---
Let's Make a Game Session – In Person or Online Stream
event description
60 minute long lessons for KS1 or KS2 students with the class leading the choices to make a game on a theme they chose.
objectives
Looking at what programming/coding is, and how a computer runs code
One game will be produced per class.
All children attending will engage in the activity as it is part of their school day
(Requirements: Projector or smart screen. We will provide all equipment for the session.)
Cost options (Choose one)-
Hiring Impact Gamers for 1 session for 1 class £200
Hiring Impact Gamers for 2 sessions  2 classes (that follow on) £260
Hiring Impact Gamers for 3 sessions 3 classes  (that follow on) £300